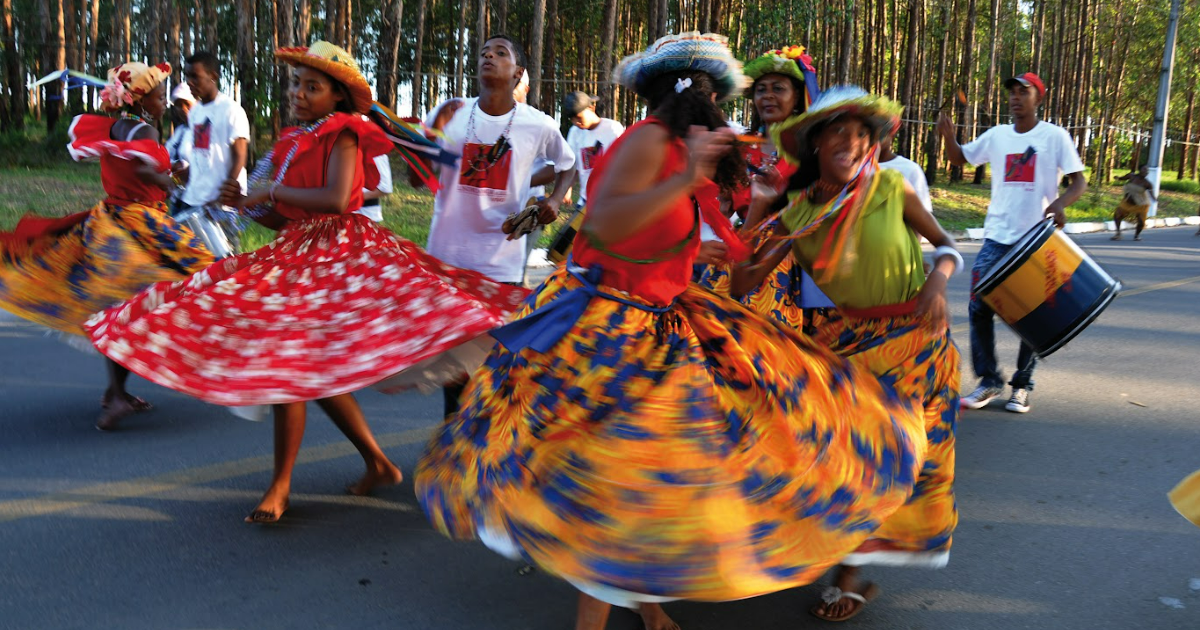 In portuguese, the word "Recôncavo" is used to refer to the ground around any bay. In Brazil, it became vinculated to the region that surrounds the Baía de Todos os Santos. When the Portuguese monarchy decided to definitively occupy the territory that later would be named Brazil, the Recôncavo was the first region to be systematically colonized.
In 1549, when the city of Salvador was founded, the idea was to build a fortress city that could support the occupation of the territory, following the course of the great Paraguaçu, Jaguaripe and Subaé rivers. The first villagers settled close to the shoals formed on the banks of these rivers, especially where navigation was possible . Later, the settlements gave origin to the cities of Cachoeira, São Félix, São Francisco do Conde, Maragojipe, Santo Amaro, Jaguaripe and Nazaré das Farinhas.
When the first waves of Portuguese settlers arrived in the region, they encountered diverse indigenous peoples and cultures. Their crossing contributed profoundly to the cultural formation of the Recôncavo: traits of indigenous culture are present in eating habits, religiosity and customs, as well as in the names Muritiba, Murutuba, Capivari, Paraguaçu and Iguape, which, still today, identify the local topography.
The Africans came later. The meeting of ethnicities, languages, customs and religiosity took place in the Recôncavo, and was later repeated in other places of Brazil. In the region, they created alliances and established cultural exchanges that shaped the ways of living and feeling of local people.
By the end of the nineteenth century, Africans and their descendants already represented the majority of the population in the Recôncavo - nearly 70 percent of the local population were black and mestizo. Here exuberant forms of Afro-Brazilian Catholicism emerged. The feasts of saints, gods and goddesses are animated with lots of music, dancing, food and drinks, because popular Catholicism has incorporated an important feature of African religious traditions: the celebration of life.
It was in this region where different African, Indigenous and Portuguese peoples met that a culturally complex and diverse society emerged. This cultural encounter took place in a context of social conflicts and inequalities. The diversity of this encounter - not always friendly - is still present today in the ways of living and in the beliefs of the local people. Thus, the legacy of the fight against intolerance is also a cultural trait of the peoples who formed the society of the Recôncavo.